I don't know about you, but I am CRAVING a beach trip. Luckily, we live only about 2.5 hours away from the beach. You would think that we go all the time, but we actually haven't made it there at all yet this summer. Boo.
Anyways, if you are in the same "boat" and just need a little beach fix, let's paint a seascape together!
The ocean background is actually very easy (and super fun!) to draw and paint, and we can add so many fun things in the foreground (the front). The options are endless… shells, birds, umbrellas and chairs, etc.!
Today we're going to paint a fun flamingo. We have this kit available here to get you started with everything you'll need!
MATERIALS Included in the kit:
-Acrylic Paints (blue, aqua, white, black, brown, pink, green)
-Canvas
-2 Brushes (medium and tiny)
-Tracer Sheet and Carbon Paper
STEP ONE:
After you've traced your design, mix blue and white to paint a lovely sky color across the, well, sky. Try to keep your brush strokes long and horizontal.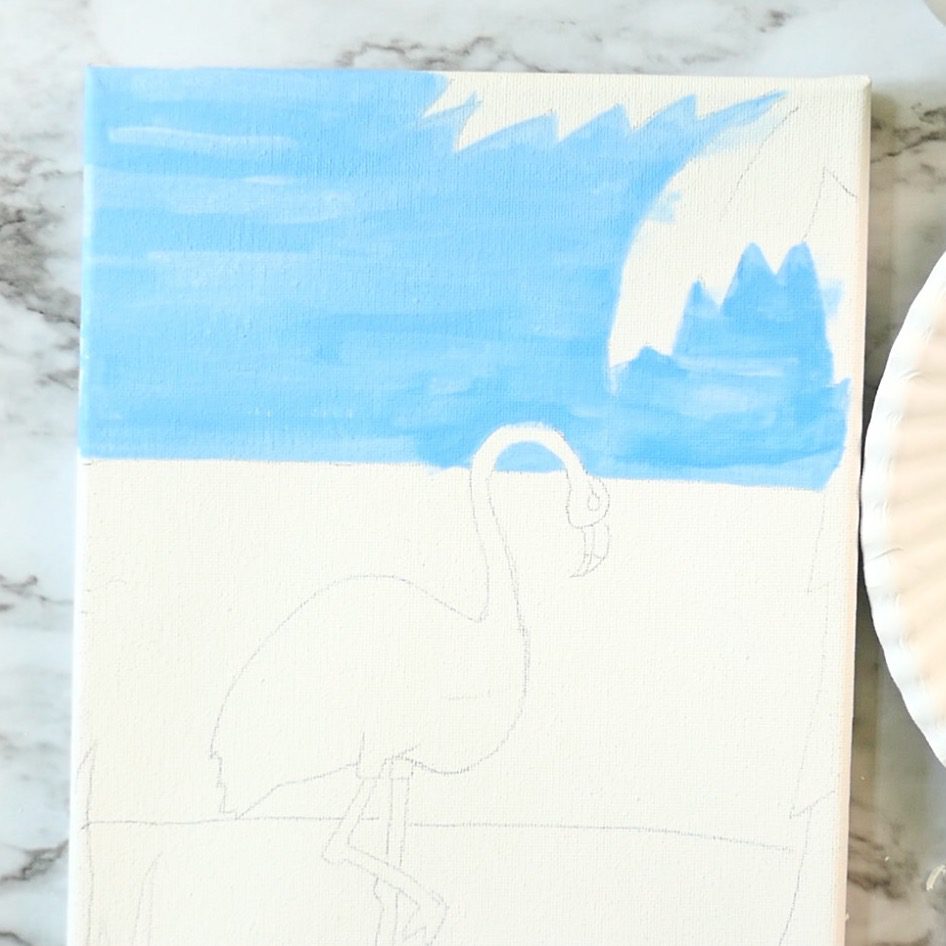 STEP TWO:
Paint the ocean using three shades of aqua. Start with the darkest shade (Aqua + Blue) on the top third of the water. Gently fade into a lighter shade (Aqua + Yellow) in the middle third of the ocean. Then finish the bottom third with straight Aqua.

Use alternating shades to add small horizontal lines over each color… like little waves. Isn't that cute?!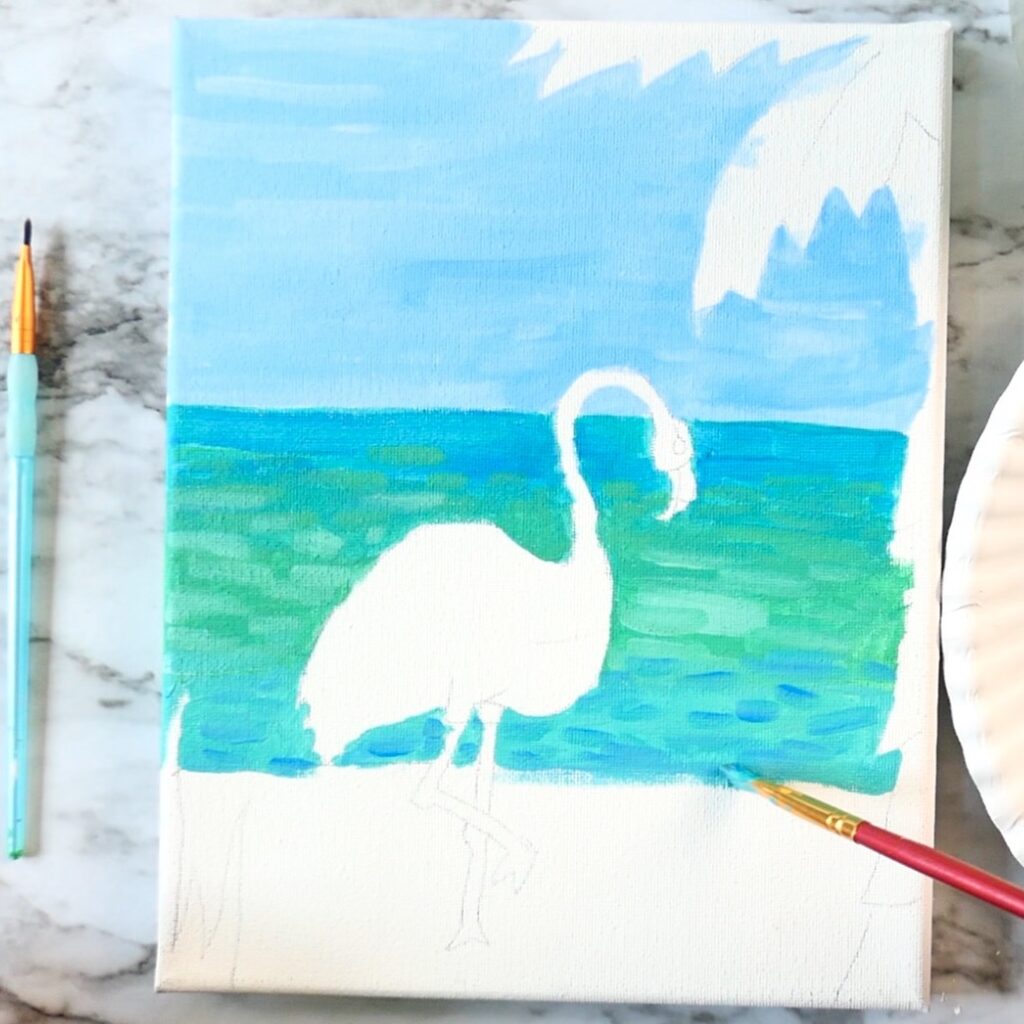 STEP THREE:
Mix a sand color (Brown + White + Yellow) and paint the beach. Use the brown to paint the tree trunk, green to paint the palm leaves, and pink to paint the flamingo.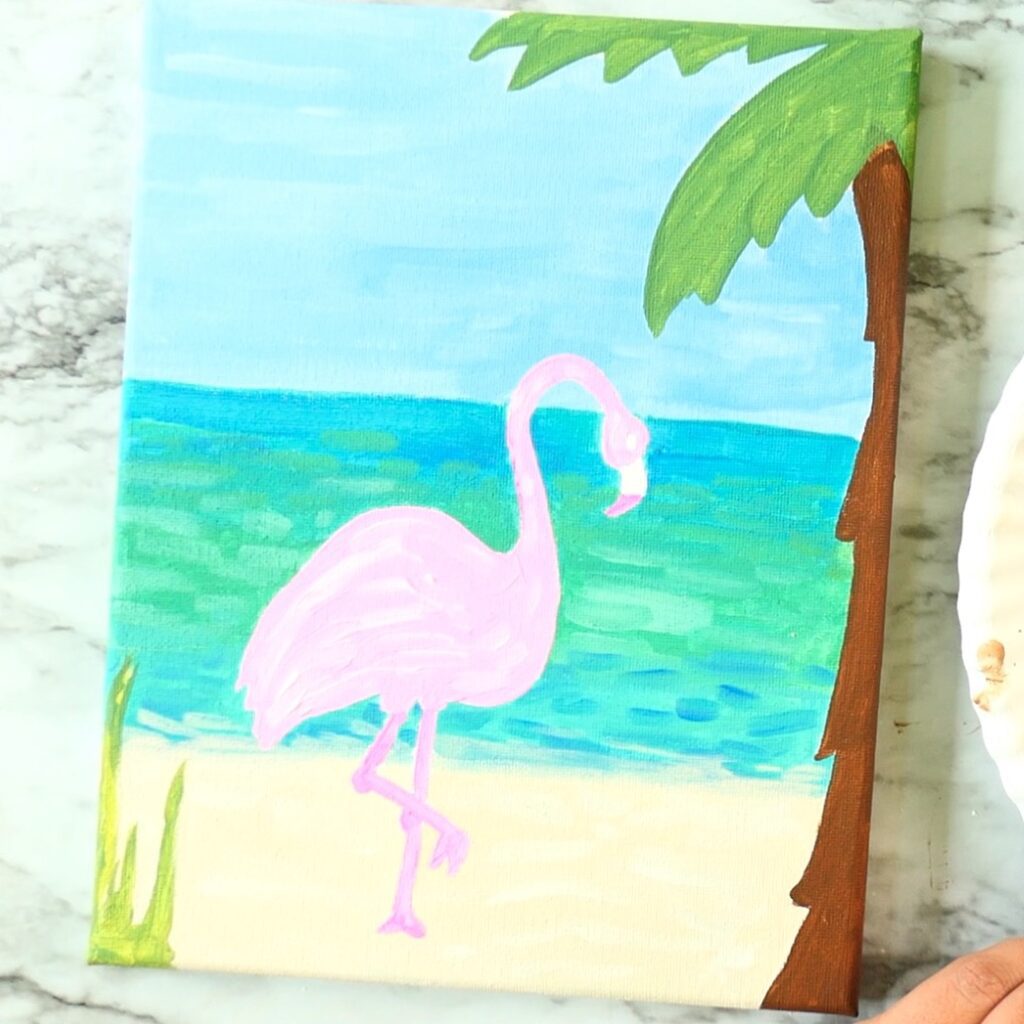 STEP FOUR:
Add shadows to the leaves (green + blue) and tree truck (brown + black).
Add highlights to the leaves (green + yellow) and trunk (brown + white)
Roughly outline the flamingo and tree in black.
STEP FIVE:
Add white highlights to the flamingo and tree. Then add white highlights to the waves. You can also "scumble" (or scrub) the brush with a little white on it over the line where the ocean meets the sand, giving a sea-foam effect. NICE!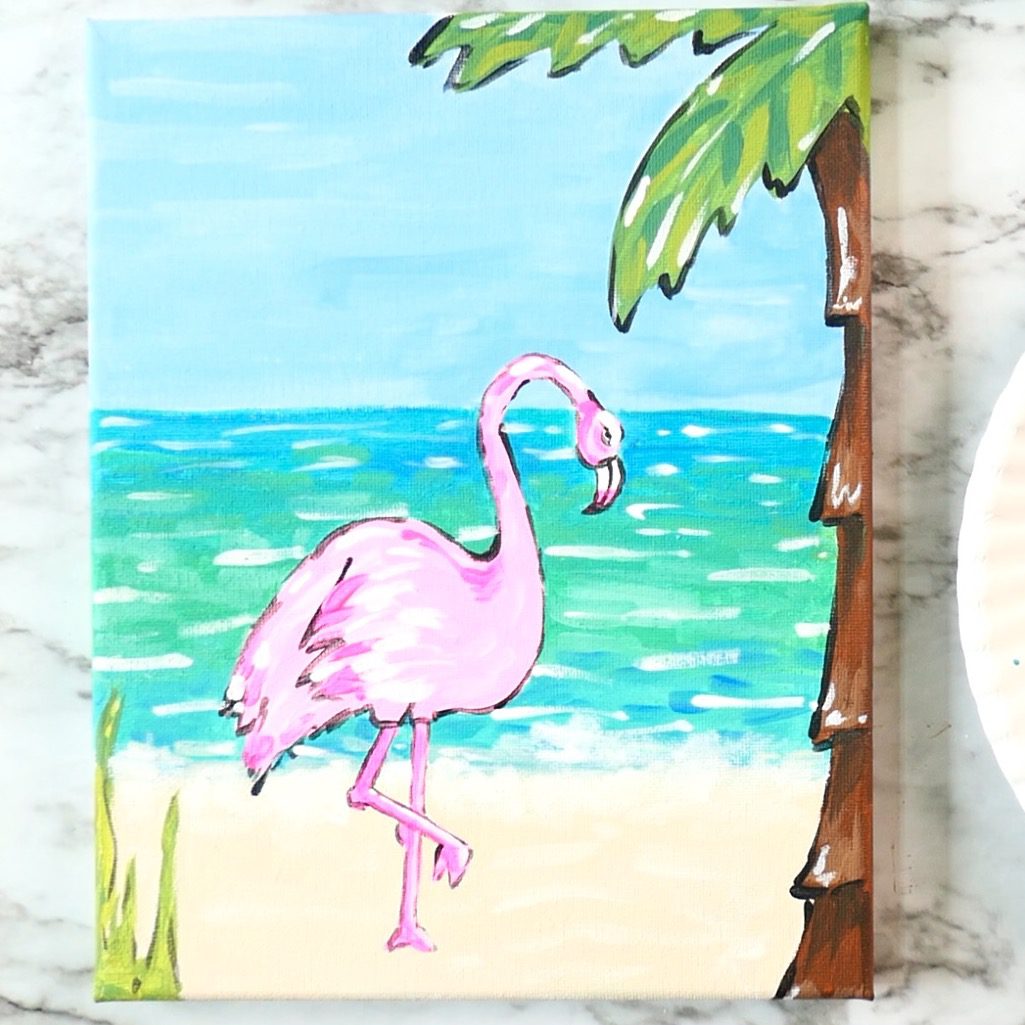 …and you're DONE! Wasn't that fun?
Want to skip the drawing and hunting for the perfect colors? This kit is available to purchase individually or as a party pack! Click here to order and get your seascape on!